Showroom of the month - Nottingham
|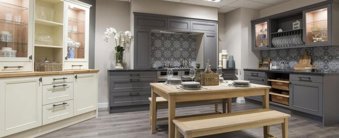 Showroom of the month - Nottingham
We are pleased to award our recently refurbished flagship furniture store in Nottingham as Store of the Month for July. As the UK's largest Hammonds showroom, the newly fitted kitchen displays give customers a wider variety of choice to view.
Store manager Charlotte Stewart took some time out of her busy schedule to give us a better insight into what the new store offers customers.
Congratulations on the newly refurbished store fitted with brand new Hammonds kitchens. What does the new display in Nottingham offer customers?
We have 9 brand new kitchens, each with a different style to suit a variety of people's wants and needs. The option to choose between traditional, shaker or contemporary ranges are endless. What's more, we also have a display with see-through kitchen panels, demonstrating our interior storage solutions.
What kitchen ranges do you now have in-store?
·         Highbury
·         Croft
·         Liverton
·         Loxely
·         Marlow
·         Harraton
·         Newton
What do the kitchen prices start from at Hammonds?
Our kitchen prices start from £3,000. If you'd like more accurate kitchen prices, visit our range page here.
If someone has a galley shaped kitchen, what range would you recommend for ease of use in long narrow spaces?
I would recommend a light coloured, smooth-paneled cabinet like the Liverton matt, or Liverton gloss to reflect the light, giving the illusion of more space. Another great thing about the Liverton is the easy to clean, space-saving J-handle along the top or bottom of the cabinet.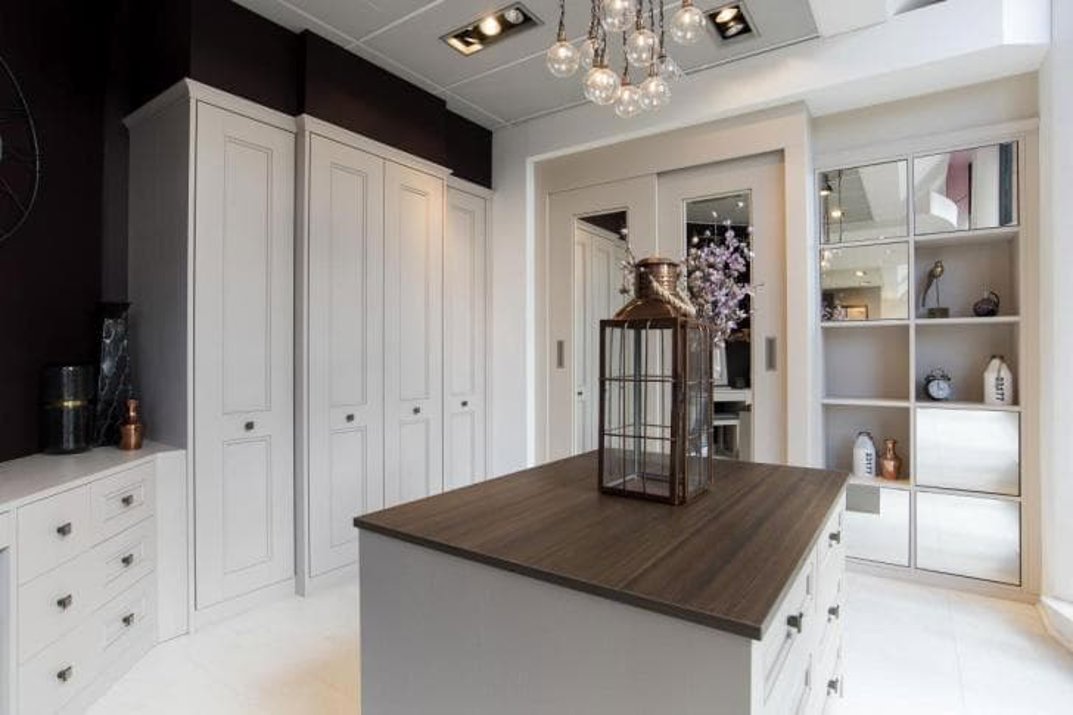 If a customer is looking to make the best use of a designated larder area, what unique storage options do you have on display in the showroom?
Our clever craftsmen and designers maximise every inch of space available, so we have lots of different storage solutions to view here from larger units like the tandem larder pull out, to corner cupboards like the swing out Le Mans and the magic corner cupboard. Wine rack box units are great for storing spirits and wines in the pantry and pull out shelving is perfect for easy access.
Do you have any new, modern appliances that would look great in a customer's new kitchen and wow guests when entertaining?
My favourite is the one touch electric extractor, currently fitted in our Liverton range in store. It hides away easily and certainly wows guests by magically rising from the worktop at the press of a button. We also have a tap which dispenses boiling hot water, which saves time filling up the kettle.
As Nottingham is known as the food capital of the UK do you feel the new kitchens on display in your store will be popular with the local foodies looking to revamp their kitchens?
Nottingham has a wide range of very popular restaurants so there are lots of food lovers in the city. I believe a Hammonds kitchen supplies the storage solutions and the modern appliances meaning anyone could step up their culinary game.
Apart from kitchens, there are lots of beautiful bedroom displays in-store, could you go into some detail about what ranges and styles are on offer?
In our bedroom displays, the ranges we have are the painted Harpsden in rich praline, light praline, and stone. Vigo, Radely, Libretto, Palladian and Willesley. We also have the Willoughby, if you love the look and feel of real wood, this is available in light oak and espresso washed. Vigo and Willoughby are also available to view in home offices.
How many samples do you have in-store if a customer would like to get an idea of what a range would look like in a different colour or finish?
We have 92 kitchen door samples and numerous worktop samples and handles. We also have 97 bedroom furniture samples.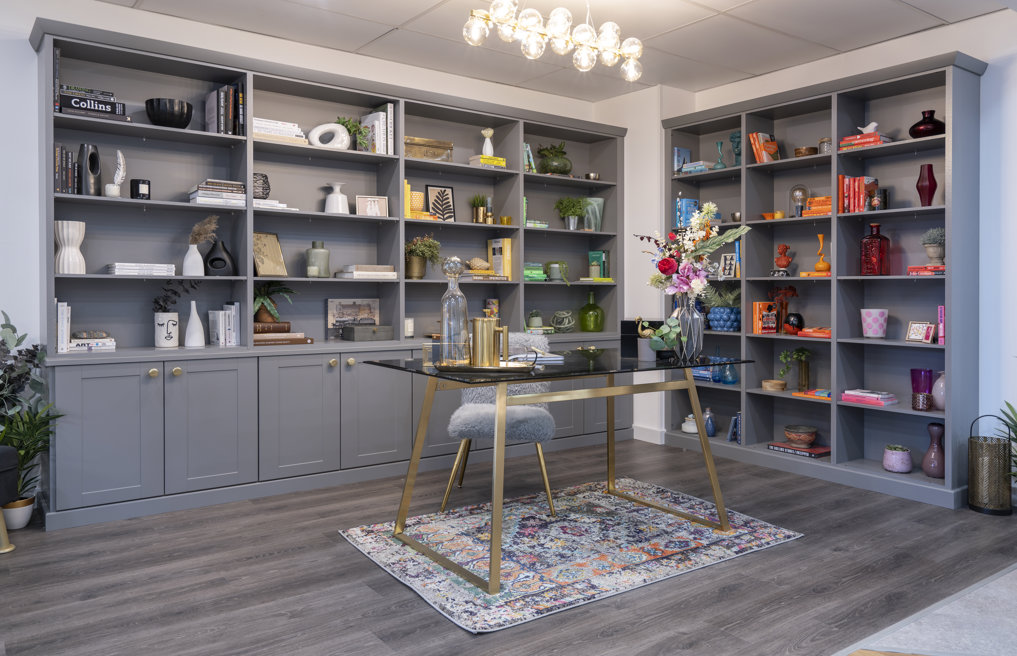 Could you tell us the opening times of store?
·         Monday - Friday 10:00 am – 6:00 pm
·         Saturday - 9.30 am – 6:00 pm
·         Sunday – 11:00 am – 4:00 pm
For you, why is Hammonds a great place to work?
It is lovely to work with a product of such high quality. I feel confident discussing with the customers about the variety of the ranges and their durability in the home. I particularly enjoy working in the Hammonds showroom in Nottingham because it is the largest Hammonds showroom. This keeps us busy as we have so many ranges on display to advise customers about.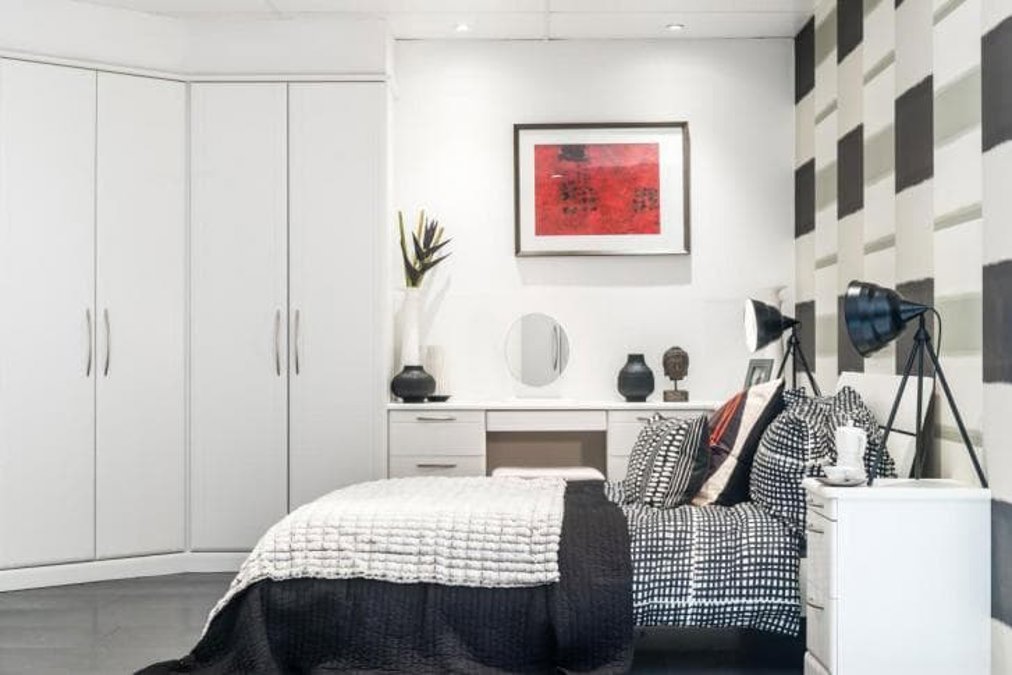 There's nothing better than a great coffee and a cake after a bit of shopping, any cafés around here to quench that appetite?
We offer customers a free, fresh coffee and a selection of teas in the store to sip on while they browse the collection of ranges or Cafe101 is a 2-minute walk from the showroom.
How about if you're in need of a great meal after visiting the Hammonds showroom in Nottingham, do you recommend any great local restaurants?
There are lots of brilliant restaurants in Nottingham. I would recommend Sat Bains or Le Rock as they serve delicious food. Or why not visit the oldest pub in Europe? Ye Olde Trip To Jerusalem, built within the stone caves, dating back to 1189 AD and is very charming.
If someone was planning a day out to Nottingham, what landmarks and places would you recommend people to visit for a good day out?
If history is your thing, I'd recommend a visit to Nottingham Castle, dating back to 1067 AD built with orders by William the Conqueror. There is a lovely art gallery and collection of artifacts inside and a labyrinth of tunnels and caves which you can view on a tour. Other great places to explore are Newstead Abbey, Wollaton Park, the beautiful Sherwood Forest and of course our Hammonds showroom.
You bring the space, we bring the inspiration
Whether you have an exact vision in tow, or are just at the beginning stage of your home renovation, we have heaps of inspiration for you to get stuck into. 
Find a wealth of design tips, trends and inspiration in the pages of our brochure, magazine and on our blog. Our experts are always ready to help you create dream home, pop in store or book your free design visit for experts to help on bringing your vision to life.