Showroom of the month: Waltham Cross
|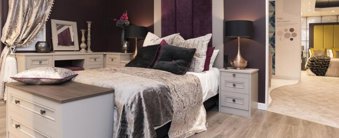 Showroom of the month: Waltham Cross
This month we're welcoming to the stage the newly refurbished Hammonds showroom at Waltham Cross based in Fishpools department store. Debbie Kleanthous, shares with us what new ranges are on display in the concession and what it's like to be a Store Manager at a reputable showroom. 
What service do you offer customers in-store?
The opportunity to see the product and speak with a friendly store demonstrator who can show customers the variety of fitted bedroom furniture on display. Anyone is welcome to visit us and see the look and feel of the different interiors, exterior doors, hinges, and handles. We also offer a free personalised design service which the customers can enjoy in the comfort of their own home. 
What ranges do you have in-store?
We have the Libretto, Willoughby in two different colour options; we also have the Vigo and Elkin gloss. We now also have the Harpsden in Dark Praline which is very exciting.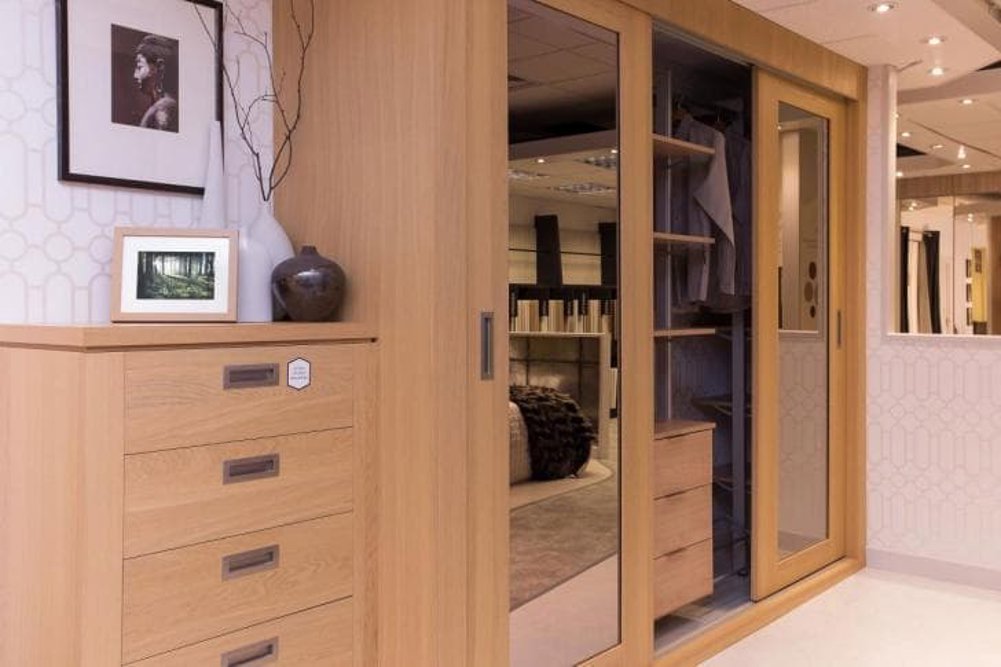 How many samples do you have in-store?
Around 90, the door style and colour samples are new and we believe they will really help our customers choose the door style and finish right for them.
Can you tell me the opening times of the store?
9:00 – 5:30 Monday
9:00 – 5:30 Tuesday
9:00 – 5:30 Wednesday
9:00 – 5:30 Thursday
9:00 – 5:30 Friday
9:00 – 6:00 Saturday
10:30 – 4:30 Sunday
Is Fishpools easy to get to if you don't have a car?
Yes, there is a bus station out of the front and Waltham Cross train station is just around the corner, a 5-minute walk away.
Why do you feel Hammonds a great place to work?
I enjoy speaking with the customers and bringing to life what they want for their bedroom, from an idea to reality. I believe your bedroom is your sanctuary, so it's great to help deliver a customers dream bedroom with Hammonds fitted furniture. I have worked with Hammonds for 12 years and I enjoy the flexibility and creativity.
This Hammonds store is based in Fishpools, what else does the department store have to offer for shoppers?
It has everything for shoppers, particularly if they're interested in furniture. There are a great range and variety here from bed linen to three piece suites. 
Fishpools is full of great home furnishing brands, what can customers expect when they visit the Hammonds concession within Fishpools department store?
You'll get a great feeling as soon as you walk in! It is nice to be situated inside a department store which is a hub for all things furniture. The shoppers are not all local, some travel a distance to visit as it's a great store which is beautifully kept with an excellent reputation.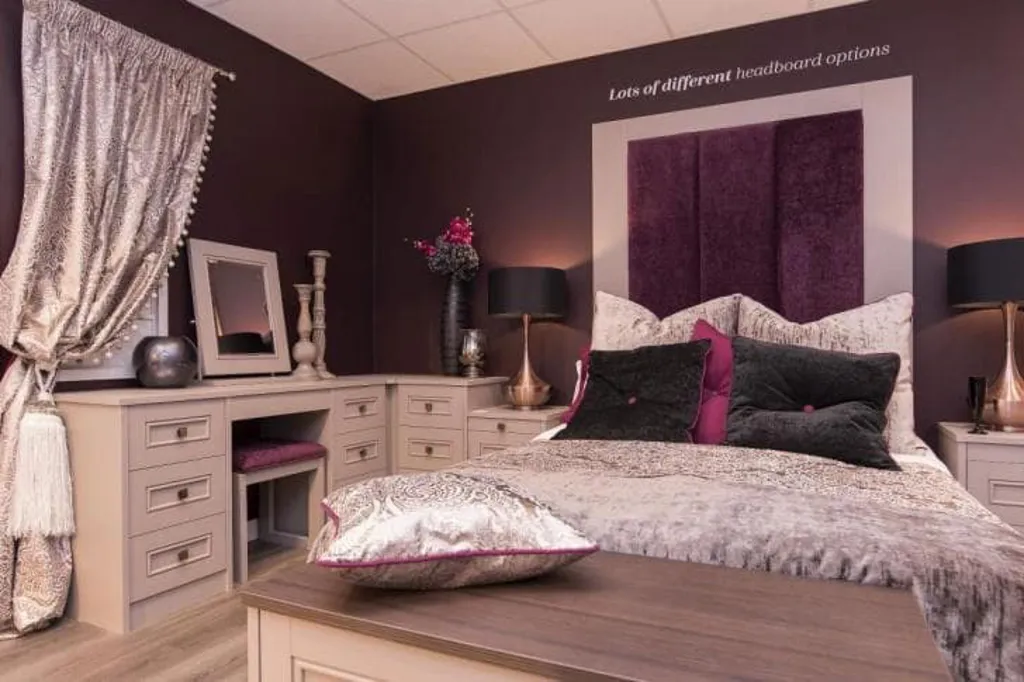 There's nothing better than a great coffee and a cake after a bit of shopping, does Fishpools have a restaurant to indulge?
There's a cafeteria here in the store and the cakes are delicious. It's situated just around the corner from the Hammonds concession. I'd recommend the lemon meringue pie and the lemon drizzle is nice too. If you haven't got a sweet tooth, there are lots more options.
How about if you're in need of a great meal after a bit of Hammonds shopping, do you recommend any great local restaurants?
The vine pub on High Street Waltham Cross is very close to Fishpools. There's a very nice Italian patisserie called Dolci Ricordi on High Street, which is also lovely.
If someone was planning a day out to Waltham Cross, what landmarks and places would you advise someone to visit for a good day out?
The white water rafting at Lee Valley is great. It was the centre used for the London 2012 Olympics but it is also open all year round. Waltham Abbey Church is also close by and home to beautiful paintings of signs of the Zodiac on the ceiling. Paradise Park is a great zoo for younger children. I would also highly recommend Gunpowder Park, historically a mill where gunpowder was engineered and tested, now a beautiful park where great events are held.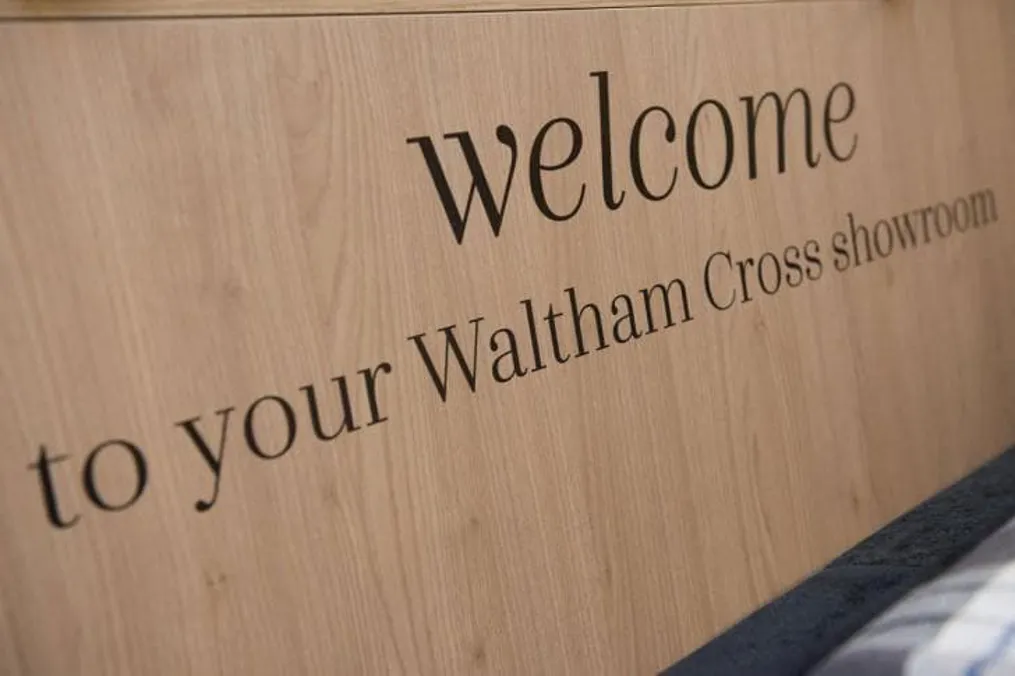 What's the best thing about living in Waltham Cross?
It's a lovely area. There are picturesque canals where you can take a stroll, some lovely wildlife to spot and lots of things to do, especially being so close to London it's the best of both worlds.
You bring the space, we bring the inspiration
Whether you have an exact vision in tow, or are just at the beginning stage of your home renovation, we have heaps of inspiration for you to get stuck into. 
Find a wealth of design tips, trends and inspiration in the pages of our brochure, magazine and on our blog. Our experts are always ready to help you create dream home, pop in store or book your free design visit for experts to help on bringing your vision to life.