Why sliding door wardrobes can help you maximise your storage space
| Bedroom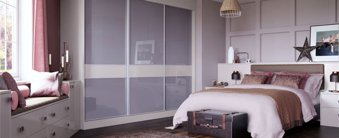 Why sliding door wardrobes can help you maximise your storage space
Sliding wardrobes are the smart and stylish way to boost your storage space. 
With plenty of room for all your clothes, shoes and accessories, they are the key to a calm, clutter-free bedroom. If you are short on space, you may have decided this option is not open to you. But think again. Sliding wardrobe doors could be the solution you are looking for.   
What are sliding wardrobes? Quite simply, they are doors that glide open across the wardrobe rather than opening outwards. Unlike traditional doors, they don't open out into the room, which means they take up less space. 
What are the benefits of sliding doors?
Because you don't need space to open the doors, you can install wardrobes in smaller spaces and make use of all those tricky corners and alcoves.  
They work perfectly in rooms with sloping ceilings, or in those tight corners you previously considered "wasted space".  So you can make the most of every inch of your home. And they are not just for bedrooms. Sliding doors are also great for the hall, under the stairs, alcoves in the sitting room; in fact anywhere you need a flexible storage solution. 
Types of sliding wardrobe doors
You don't have to compromise on style, either. Sliding wardrobe doors come in a wide range of ranges and colours from traditional to modern. If you prefer a matte finish to keep that classic wardrobe look try our Willoughby wood sliding wardrobe collection. Or go for modern with a high gloss look. If you are keen to make the room seem large, consider fitting mirrored wardrobe sliding doors to give an airy feel.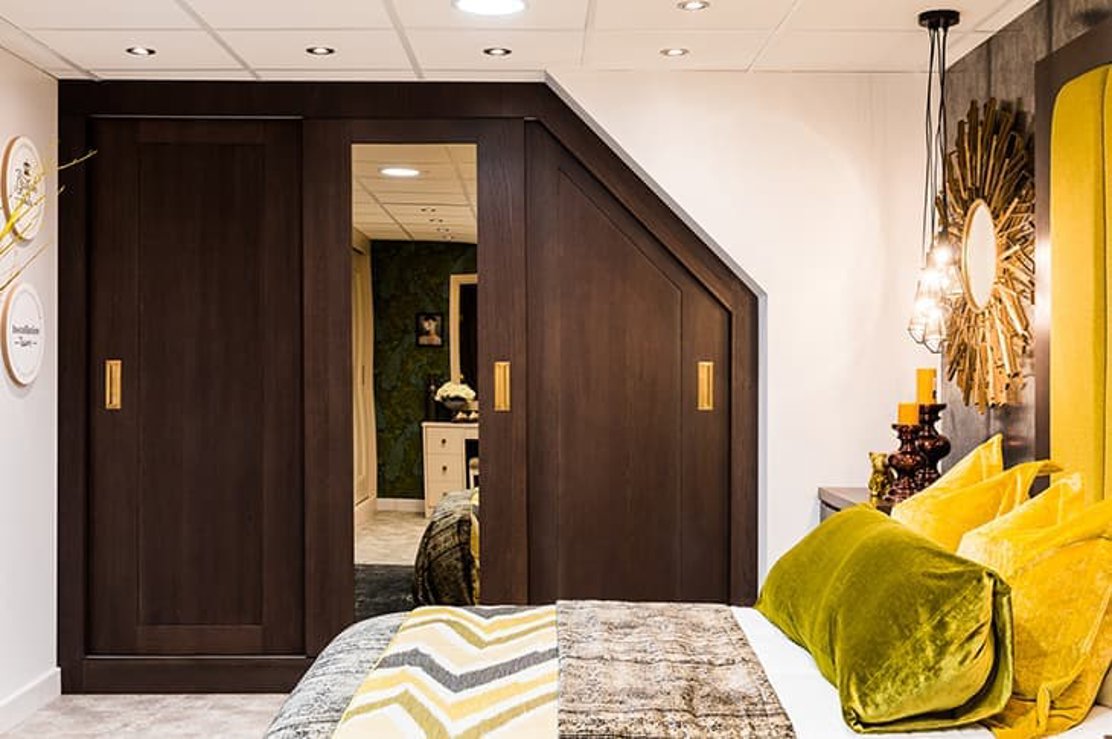 You can also choose from a variety of sizes from large to smaller ones which are great for alcoves and awkward corners. Whatever your décor, there will be style to complement it. So take a fresh look at sliding wardrobes, and how they can make the best of your storage space.  
Talk to a Hammonds wardrobe designer and bring your ideas to life.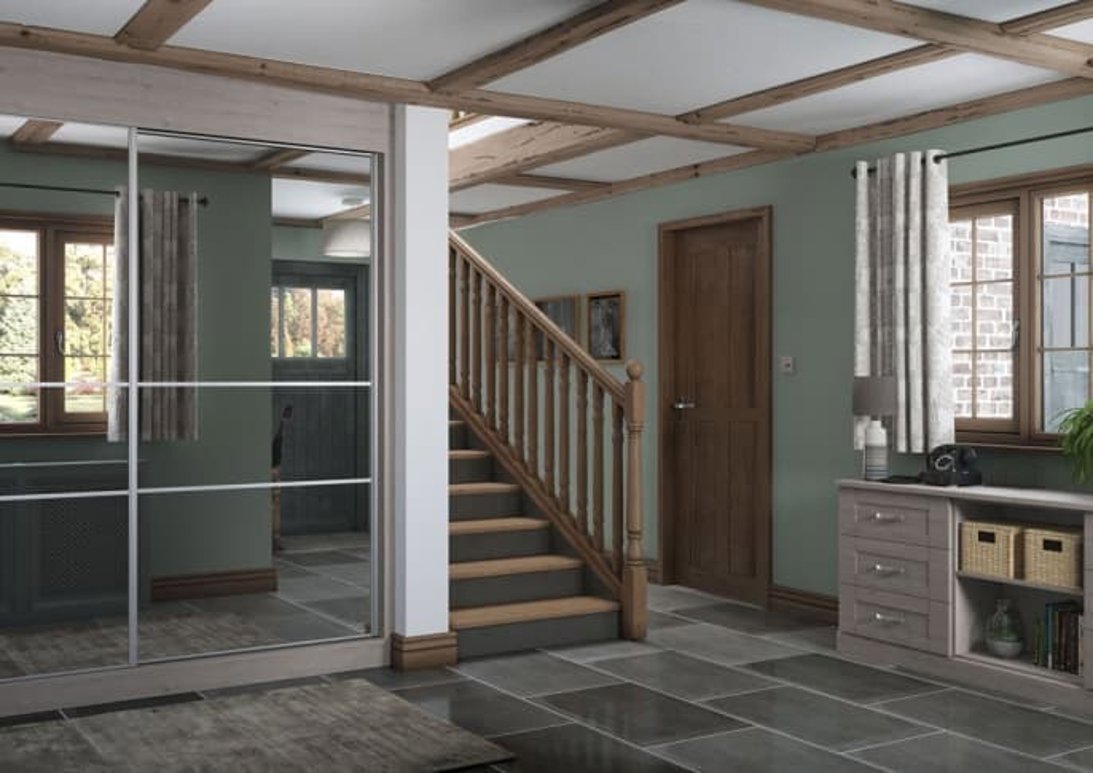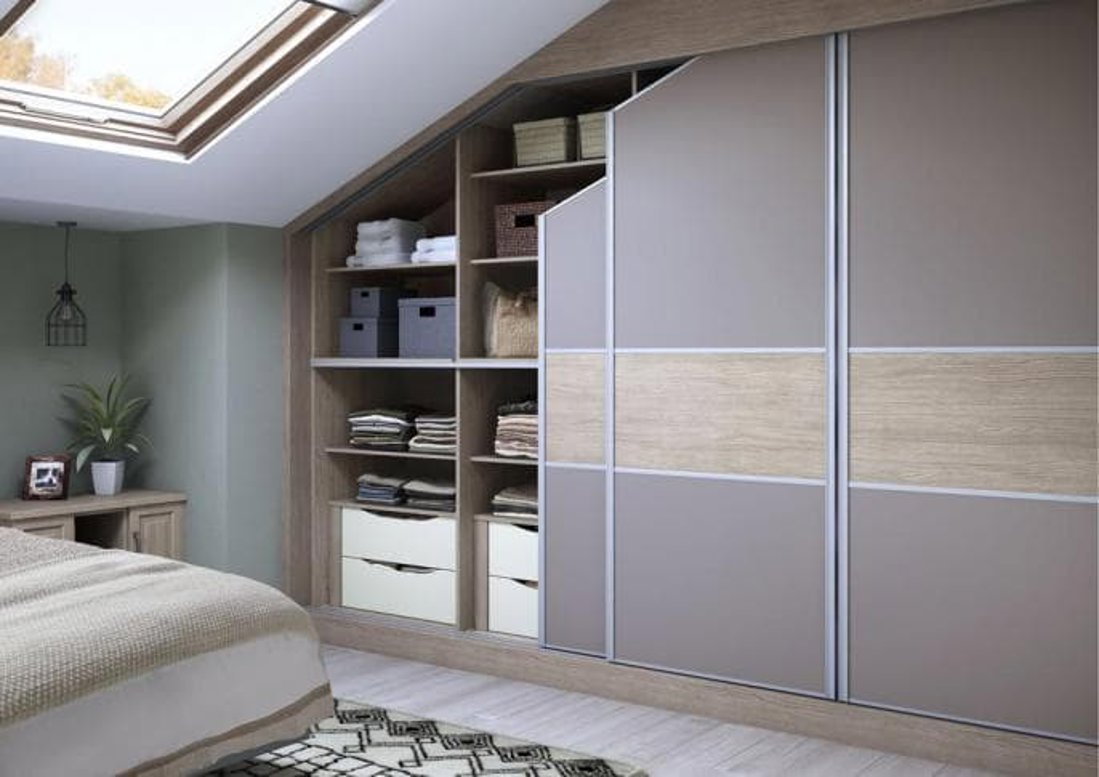 You bring the space, we bring the inspiration
Whether you have an exact vision in tow, or are just at the beginning stage of your home renovation, we have heaps of inspiration for you to get stuck into. 
Find a wealth of design tips, trends and inspiration in the pages of our brochure, magazine and on our blog. Our experts are always ready to help you create dream home, pop in store or book your free design visit for experts to help on bringing your vision to life.