Wardrobe Carcasses
Here at Hammonds, we understand that everyone has different storage requirements. That's why we offer three different wardrobe carcasses across our range. Using our extensive expertise, we create made-to-measure wardrobe carcasses that work for your space. Need extra shoe storage space? Want to make the most of your sloping roof? Leave it to us.
Fully lined wardrobe frame
Our fully lined wardrobe systems are best for rooms where space isn't an issue. This wardrobe frame is fully lined at the top, back and sides, meaning your items are fully enclosed. The benefit is that your clothes are protected from dust, so they are always fresh and ready to wear. How you customise your fitted wardrobe carcass is up to you. We have plenty of storage solutions to choose from, including pull-out shoe racks, integrated drawers and, of course, hanging rails.
Aluminium wardrobe frame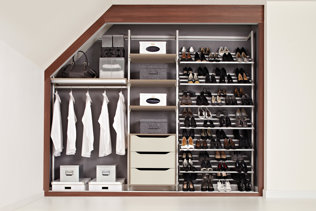 If you're looking for a chic, contemporary metal frame wardrobe, our aluminium interior may be perfect. This style complements all types of modern and industrial décor. It's practical too, offering plenty of space. Our metal frame wardrobe systems are bespoke – designed to suit the dimensions of your space, no matter how little or large. Whether you're dreaming of a walk-in wardrobe or need an innovative solution for a sloping roof or awkwardly shaped corner, our team of experts can make it happen.
Front framed wardrobe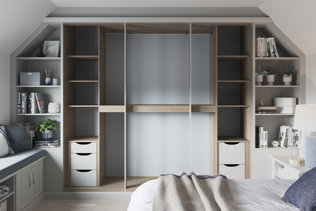 Our clever front framed wardrobe carcasses are ideal for those wanting to maximise their storage space. This fitted wardrobe frame blends in especially well in small rooms as it has open backs and sides – which means it's fitted from wall to wall and floor to ceiling. This allows every section of available space to be used efficiently in line with your storage needs.
Find the best fit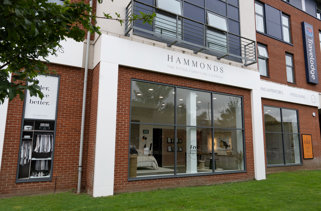 Need Inspiration?
Refine your vision for your bedroom by booking a free design visit and source further inspiration from our magazine, free brochure or blog.