Create the Ultimate Sleep Environment
| Bedroom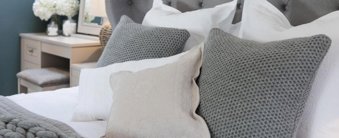 Create the Ultimate Sleep Environment
Although it certainly won't feel like it with our incredibly hectic schedules, a third of our lifetime is spent in bed.
Unlike any other room in the home, the bedroom gives us that all important time to ourselves; time to unwind and debrief on the day.
That's why at Hammonds, we believe it's vital your bedroom is the ultimate sanctuary to give you the best night's sleep. To celebrate National Bed Month, we caught up with three top interior bloggers to hear how they create the perfect sleep environment. Victoria Jackson at Apartment Number 4, Gabriella Palumbo at Flat15, and Stacey Sheppard at the Design Sheppard gave us their top tips.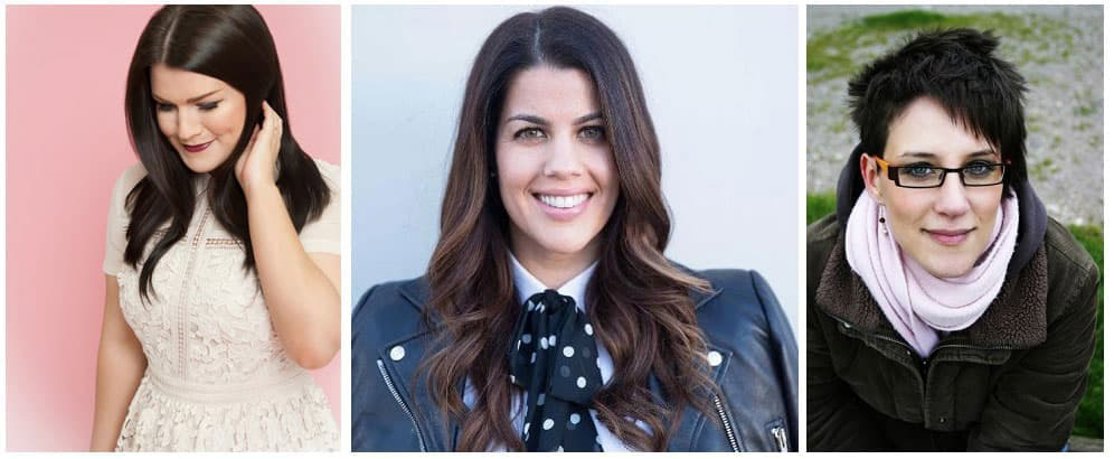 Ambiance is Key
In order to get a good night's sleep, the bedroom needs to make you feel relaxed and at ease, putting any worries to the back of your head. Stacey at the Design Sheppard believes a clear mind starts with a tidy space. "An uncluttered room will put your mind at ease, and is more conducive to a good sleep." Think about how you can maximise on space by keeping visible items to a minimum on dressing tables. At Hammonds, we have plenty of clever, innovative storage solutions for the bedroom.
Once you've got the space in order, start to add your own personal touch to create ambiance. "For me, creating a relaxing bedroom is all about incorporating calming design elements to the room. Soft fabrics and good ambient lighting are all little things that can make a big difference when it comes to creating that cosy feel." Says Gabriella at Flat 15.
Victoria at Apartment Number 4 adds: "I'd say scent is very important, so add candles with a calming smell. Add bedside lamps and a dimmer switch to your main light to allow for a more subtle lighting change when you're ready for some downtime."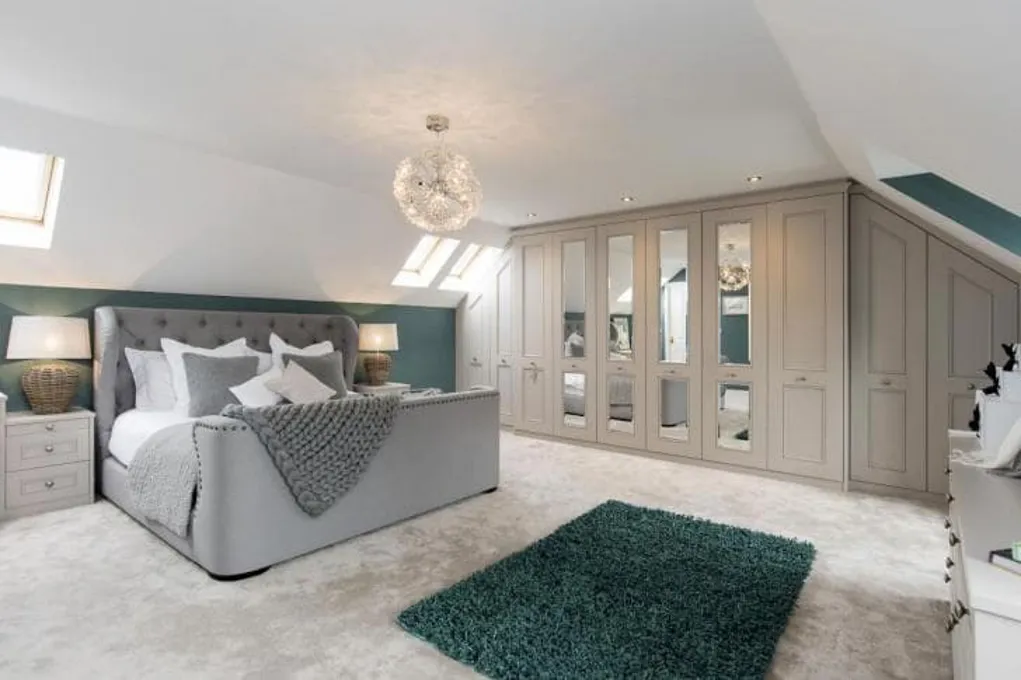 Remember the Bedroom is for Sleeping
We're reminded time and time again of the impact taking our phones, laptops, and tablets to bed. Don't forget, your bedroom isn't an office.
"The most important tip I would have for creating the best sleeping environment is, without doubt, to remove technology from your bedroom." Advises Victoria.
"The blue light that screens emit stops the brain from switching off properly, so keep the TV to the living room and the laptop to the office."
Of course, the bedding you choose will also have a huge impact on your quality of sleep.
"I think splurging a bit on quality bedding is always very helpful, I love natural linens that are super soft." Says Gabriella.
It may seem an obvious step, but ensuring natural light is minimal will also aid a good night's sleep significantly.
"Make sure your bedroom is dark." Adds Stacey.
"Even a little bit of light can disturb your sleep. If necessary, invest in some blackout blinds or curtains to ensure the bedroom is as dark as possible."
Incorporate Relaxing Hues
Your bedroom should express your personality, it should be an extension of you. There's no easier way to do this than with colour. In the bedroom, consider shades and tones that will add to the calming and relaxing ambiance.
Stacey continues: "Blue is a great colour for bedrooms as the right shade is relaxing and calming, and can, therefore, create a restful night's sleep."
If bold isn't to your taste, Victoria explains how lighter more subtle tones can be applied. "I'd go with calming tones such as greys, taupe, white, light blues and blush pinks. Depending on what direction your bedroom is facing, determines whether you go for a warmer or a cooler finish to those colours."
To view this Harpsden range in more detail click here.
You bring the space, we bring the inspiration
Whether you have an exact vision in tow, or are just at the beginning stage of your home renovation, we have heaps of inspiration for you to get stuck into. 
Find a wealth of design tips, trends and inspiration in the pages of our brochure, magazine and on our blog. Our experts are always ready to help you create dream home, pop in store or book your free design visit for experts to help on bringing your vision to life.